Lavender Essential Oil

Lavender is the most versatile of all essential oils. The fragrance is calming, relaxing, and balancing. This oil can be used safely on children. Always dilute essential oils on children by using a high grade oil such as flax seed. Please keep away from eyes.
To order this therapeutic Lavender Essential Oil, click here and give Operator the Reference Young Living
We keep this one always at hand.

Tea Tree Oil, otherwise known as Melaleuca Alternifola
This is reported to be a natural anti-bacterial. It has been known to work well on Athlete's Foot by diluting with a good "carrier oil" and swabbing on fungal areas, or by adding Tea Tree essential oil to Epson Salt soak. It is also great for opening up stuffed nostrils by sniffing directly from the bottle, but keep away from eyes!. Keep this oil in your first-aid kit. As with any therapeutic essential oil, make sure you read up on how to use the oil before using, and always have a little olive oil on hand to dilute with, if necessary.
Young Living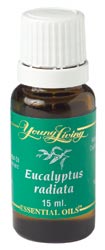 Eucalyptus Radiata
Eucalyptus is a wonderful oil to have on hand during cold season. Put a couple of drops in a humidifier. Mmmm.
To order oil from Young Living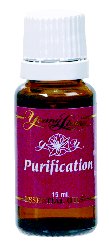 Purification
Great oil to clear lingering viruses from rooms. Take with you on trips to diffuse in hotel rooms to "clean out" room. Diffuse by placing in the following manners--in glass bowl, essential oil diffuser, straight on cotton ball in air vents, or place 5 drops in glass spray bottle, fill with water, and spray around room.
Young Living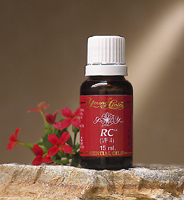 R.C.
Ingredients: Myrtle (Myrtus communis), Eucalyptus globulus, E. Australiana, E. citriodora, E. radiata, pine (Pinus sylvestris), marjoram (Origanum majorana), lavender (Lavandula angustifolia), cypress (Cupressus sempervirens), spruce (Picea mariana) and peppermint (Mentha piperita)
Great for colds and unstopping nasal passages. Diffuse around room by using a diffuser or a plain ol' glass plate or bowl or, , place on cotton ball under pillowcase. Do not put this oil on young children's throats.
Young Living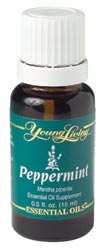 Peppermint
This is a nice oil to use as a pick-me-up, just rub a drop on the bottom of your feet with a little olive, jojoba or flaxseed oil! Also great for belly aches--just rub diluted oil (dilute with olive or flaxseed oil )on belly, or to cool down a fever (by diluting and swabbing on back of neck, belly or high on the forehead--keep away from eyes!)or to cool down the body on a hot summer's day (put in glass spritzer bottle with water and spray on your body!), and never. never get in or near eyes! Remember, always dilute with a high-grade oil.
Young Living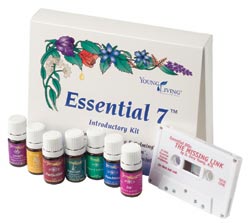 Essential Seven
This kit introduces you to the basic necessities and wonders of essential oils.
Kit includes Lavender, Peppermint, Lemon, Panaway, Purification, Joy, and Peace and Calming.
See Young Living US for descriptions of each oil.
Young Living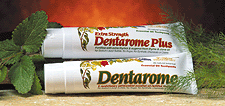 Dentrome Plus
Non-floride toothpaste that packs a punch, and eliminates plaque.
<
Young Living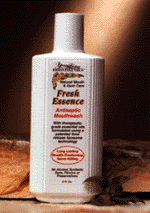 Fresh Essence
Chillingly powerful mouthwash and gargle. Use as a rinse after flossing, as a preparation prior to going to visit dentist, or as a gargle when a cold is making its presence felt.
Young Living
How to Order via telephone from Young Living Oversees Phone Numbers
Japan Support Line: 1-801-418-8840
Australian Support Line (Australian Office): +617 3715 7333


How and When to Use Essential Oils


This is a wonderful book on how to use therapeutic essential oils. It also includes nutritional information to assist in maintaining or optimizing health. Available from Amazon, it is titled "Essential Oils; A Pocket Reference" and published by Essential Science Publishing. Our recommendation? Get it.